B>
All the photo-mosaics on this page are of our family's Golden Retriever, Riley. Each one is made up of between 3000 and 5000 photo tiles (depending on the size of the print). The tiles are variations on 251 different photographs of Riley from 6 weeks to 2 years old. The photos are printed on premium photo paper with inks engineered to last 100 years. Prices for the four available sizes are as follows:



18" x 24" $49.99
22" x 28" $59.99
24" x 36" $74.99
36" x 48" $99.99



All prices include shipping within the United States of America.

Riley Puppy #1
---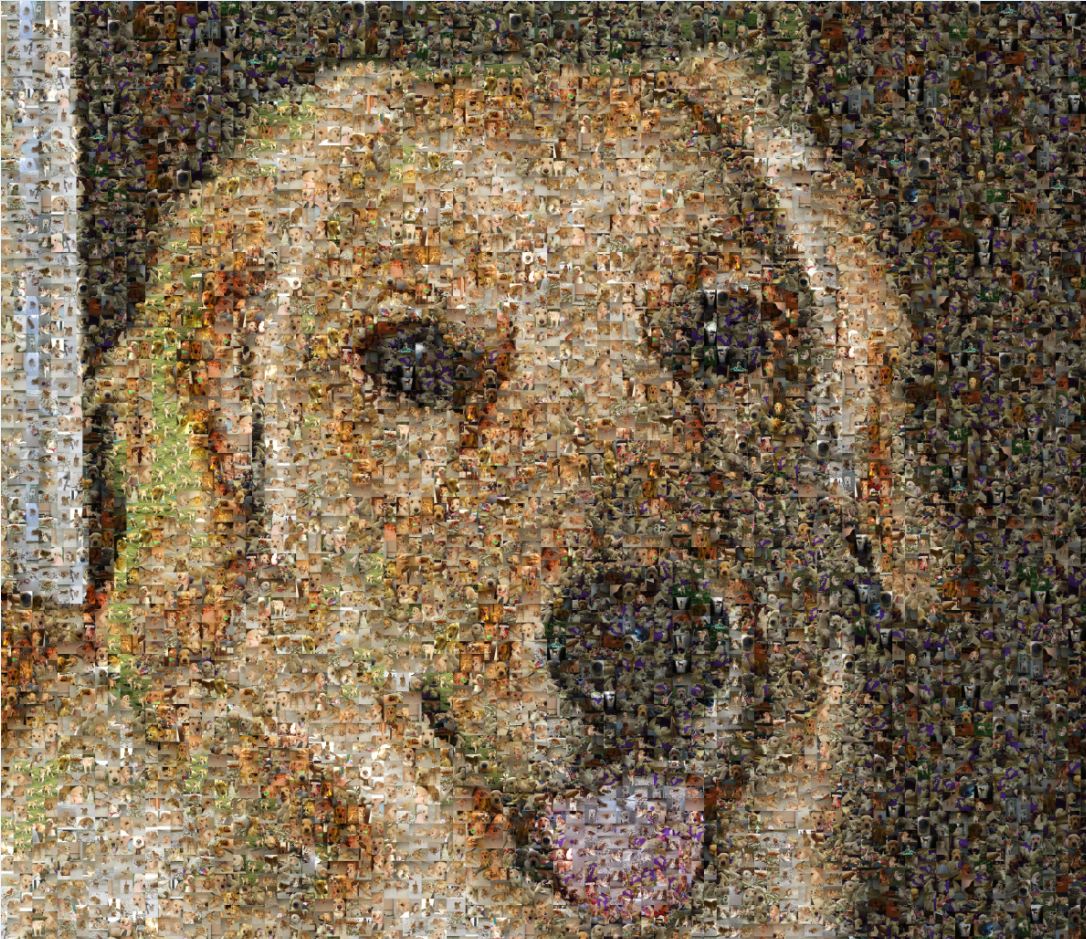 Riley #1
---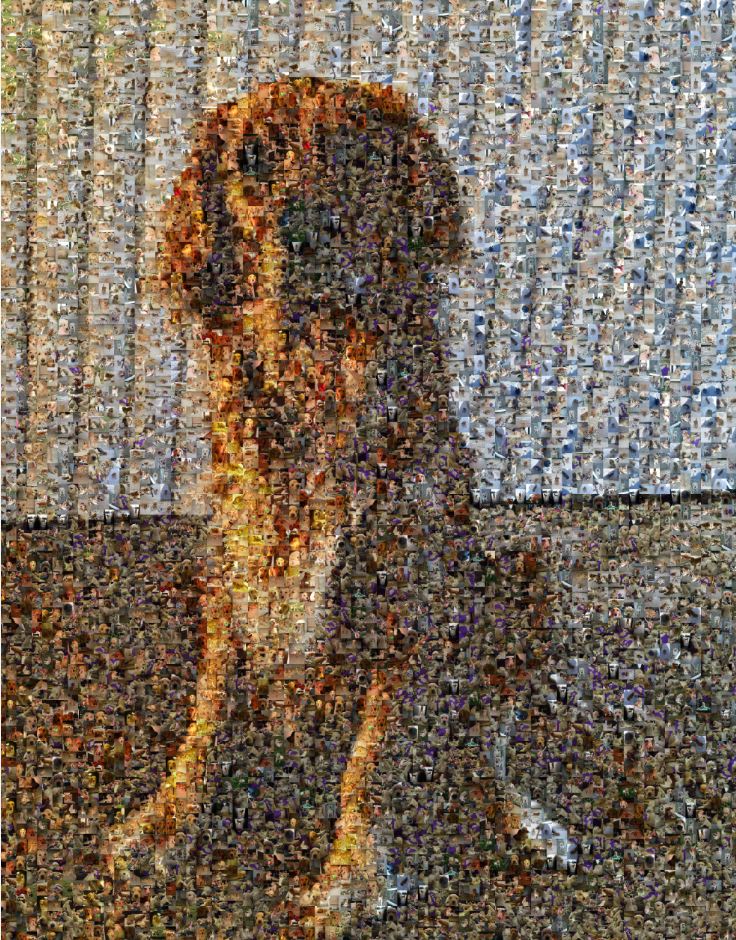 Riley #2
---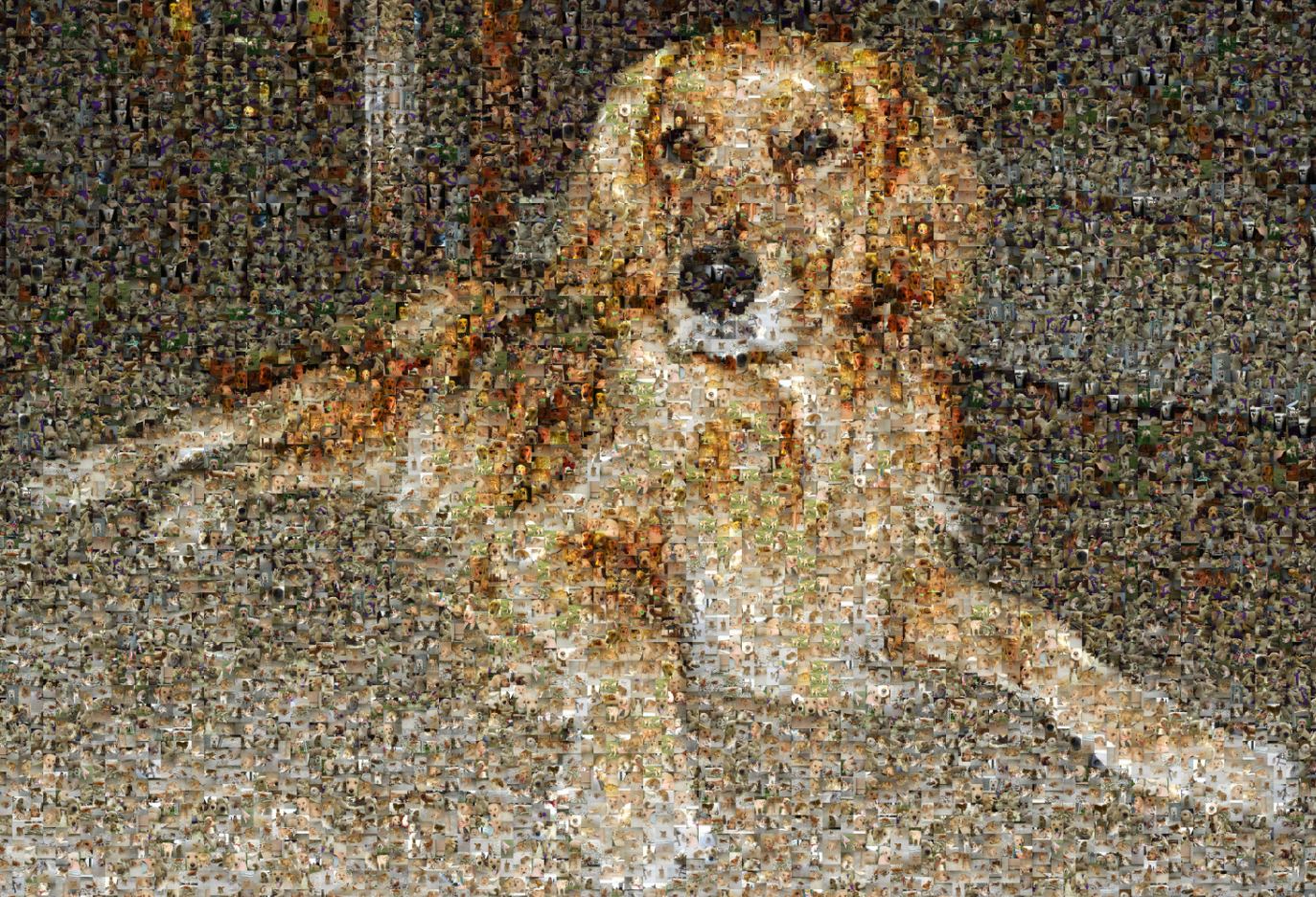 Riley #3
---
Custom Photo-Mosaics From Your Digital Photographs
I can also create a one-of-a-kind, custom photo-mosaics from your digital photographs. Email me at korz100 (at) yahoo (dot) com to arrange a custom photo-mosaic. Prices for the four available sizes are as follows:



18" x 24" $59.99
22" x 28" $79.99
24" x 36" $84.99
36" x 48" $109.99
How it works:

you send me a CD or DVD with at least 250 digital photographs that you want used for the tiles
you tell me which of the photos you would like me to use as the primary photograph
you pay for the project with PayPal
I create a custom photo-mosaic
I print it on high-quality photo paper with inks engineered to last 100 years
within one week of receiving the photos and payment, I send you the print, rolled up, in a cardboard tube
---


Or SEND Name, Address, Telephone number, and
Check or Money Order (US funds) to:
SHEAF & VINE
PO BOX 534
Dept. 932
LOCKPORT, IL 60441


I WILL NOT RENT OR SELL YOUR NAME... I PROMISE!
---
Copyright (c) 2011 Al Korzonas